human art and other bits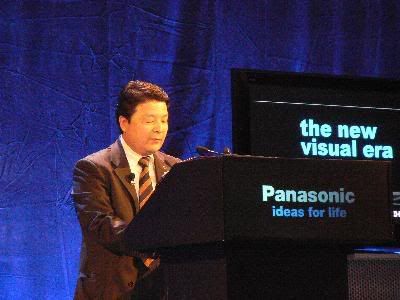 I just watched the Panasonic keynote address at CES, recorded on handcam.

Their life wall concept was have 'One wall, a screen' that was interactive by touch and gesture.

They had a mock up of one in use by a typical usa family. talk about a social engine.

I thought how long would these plasma walls last from kicking, hitting, stabbing and random thrown objects.

yeah, different planet.

I like how the speech would be all like, green - social enjoy and then tell of new mega factory and nothing about carbon offsetting or recycling. Just the big Las Vagus sell of the worlds largest plasma screen.
Other related posts:
EASEUS Todo Backup – my favourite backup software
Jolicloud on the netbook
A couple of new things on my EeePC 1001HA
Add a comment
Please note: comments that are inappropriate or promotional in nature will be deleted. E-mail addresses are not displayed, but you must enter a valid e-mail address to confirm your comments.

Are you a registered Geekzone user? Login to have the fields below automatically filled in for you and to enable links in comments. If you have (or qualify to have) a Geekzone Blog then your comment will be automatically confirmed and placed in the moderation queue for the blog owner's approval.