human art and other bits
Slingshot have
NOD32
available for users, there is free 1month trail and then it will cost $5 a month which is added onto your phone bill. Nice as easy and if you don't want it, you can drop it at any time.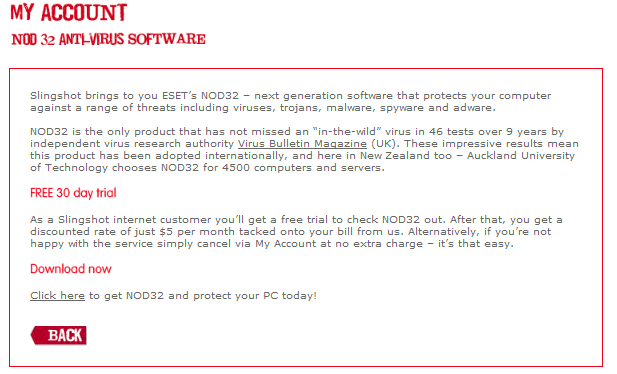 You can find it under the my accounts page when you sign into Slingshots website.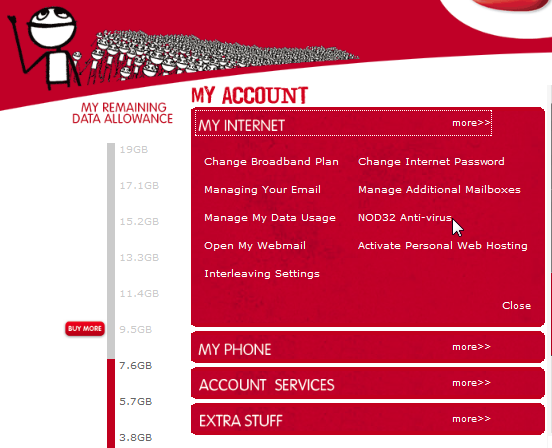 Other related posts:
EASEUS Todo Backup – my favourite backup software
Jolicloud on the netbook
A couple of new things on my EeePC 1001HA
---
Comment by Chris, on 11-May-2010 10:31
Is there any reason my parents would be opted into this automatically? I set up their broadband and definitely did not ask for this service, and they most certainly didn't, yet they have been charged for it. Smells like a scam to me.
---
---
Add a comment
Please note: comments that are inappropriate or promotional in nature will be deleted. E-mail addresses are not displayed, but you must enter a valid e-mail address to confirm your comments.

Are you a registered Geekzone user? Login to have the fields below automatically filled in for you and to enable links in comments. If you have (or qualify to have) a Geekzone Blog then your comment will be automatically confirmed and placed in the moderation queue for the blog owner's approval.