Mobile devices, Planets and the Human Condition
humour
, posted: 24-Jul-2008 13:32
As I promised my faithful reader, I have obtained at great risk to my life and well - being, photographic evidence of the conspiracy!
behold!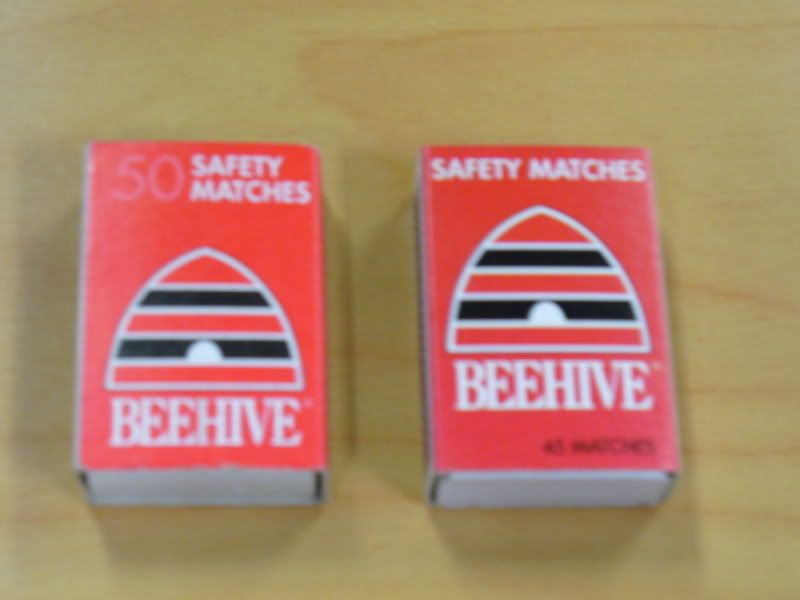 See the difference in the packaging? subtle very subtle...
Again! further subtley, notice the difference in sizes between the matches! they are reducing the capacity of fire!
you cannot claim you weren't warned! its going to happen!
More information
Other related posts:
Terrible, bad and a selection of Groaner jokes..
Large Hadron Collider Live Streaming webcam
Some Old classic jokes - "groaners"
Add a comment
Please note: comments that are inappropriate or promotional in nature will be deleted. E-mail addresses are not displayed, but you must enter a valid e-mail address to confirm your comments.

Are you a registered Geekzone user? Login to have the fields below automatically filled in for you and to enable links in comments. If you have (or qualify to have) a Geekzone Blog then your comment will be automatically confirmed and placed in the moderation queue for the blog owner's approval.