Any day you learn something new is a good day
Thanks, xkcd. Now I have an explanation to why the phone suddenly stopped ringing...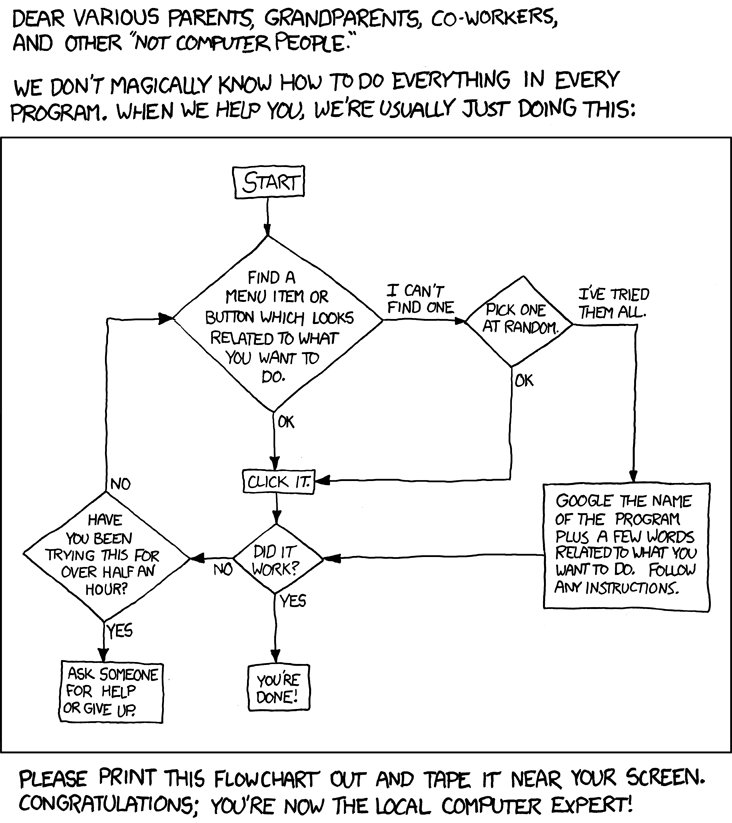 Gotta hand it to them - pretty much bang on the money! :)
http://xkcd.com/627/
Other related posts:
Building A Win8.1 based Chromebook - A How To
OKI B411n & how to reset the NIC
Imaging Edubuntu
---
Comment by rphenix, on 25-Aug-2009 21:12
Hehe thats exactly how I troubleshoot :)
---
Comment by dman, on 26-Aug-2009 18:06
oh now that is just great, now I won't be able to get free cookies and milk while I'm "fixing" their stuff! lol
---
Add a comment
Please note: comments that are inappropriate or promotional in nature will be deleted. E-mail addresses are not displayed, but you must enter a valid e-mail address to confirm your comments.

Are you a registered Geekzone user? Login to have the fields below automatically filled in for you and to enable links in comments. If you have (or qualify to have) a Geekzone Blog then your comment will be automatically confirmed and shown in this blog post.