Hey guys,
I am looking for 2x water pumps for my house. The house has 3x bathrooms (with showers, toilets and vanities), 2x kitchens (with dishwashers), 2x stand alone toilets with wash basins and 2x laundries.
The plan is a single tank for potable water filled by town supply for kitchen and showers/taps and another tank with rainwater for toilets and laundry. Plumbing has already been completed for this. 2x bathroom/kitchens have combined pipes going outside and the remaining bathroom also has its own pipe. All toilets and laundries are currently off the same pipe (although they could possibly be split if need be).
The question now is about the pumps. For potable water, I am wanting to get a pump which provides consistent pressure when using at least 2x showers, 3x taps and say a dishwasher. I understand I probably need a pressure tank on the water pump and a flow rate of >60 litres per minute for this.
For the toilets and laundries I don't really care as people don't feel pressure changes like they would in a shower.
There seem to be wildly different pricing. E.g. for the potable water I see 2x options:
$2,673 Grundfos CMBE 3-62

69 litres per minute
Integral VSD speed drive
2 year warranty

$449 Aquatanks ECO MXA 404 PC

120 litres per minute
2 year warranty
Grundfos:
Aquatanks: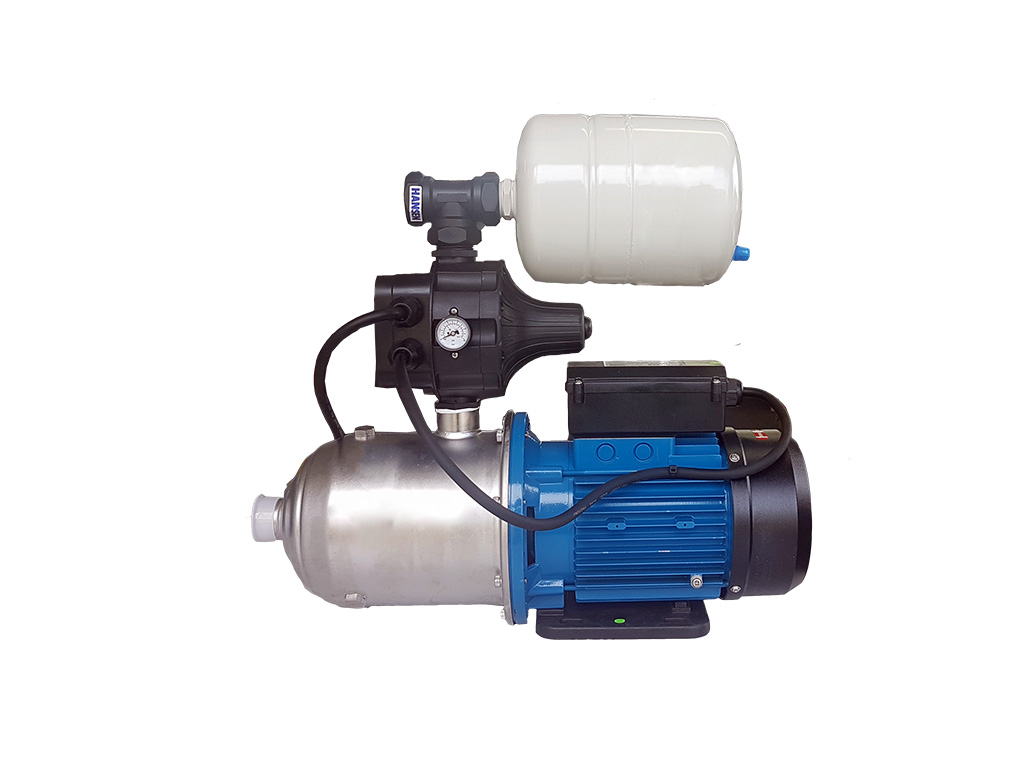 For the toilets/laundry the Grundfos JPR4 is $791.20 and the Aquatanks Ecojet 500PC is $299.
These are massive differences. Is it really just brand name or am I missing something?