Hello guys, I'm posting here to show you this great time lapse app named Lapse It.

Lapse It is an award-winning full featured app for capturing amazing time lapse clips with your iOS or Android devices. It is easy, fast and intuitive.

It has been on top rankings of Google Play for more than a year and now it's available on the AppStore in a free and a professional version.

You can download the free iOS version at:
http://itunes.apple.com/app/id539108382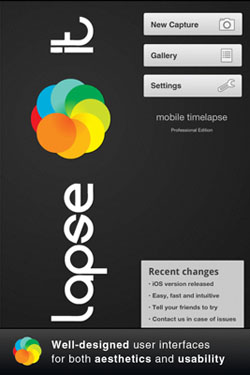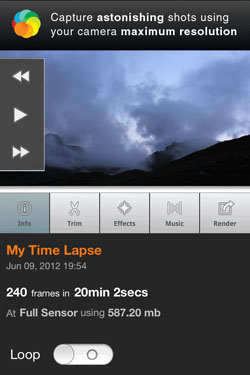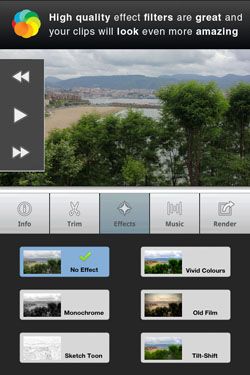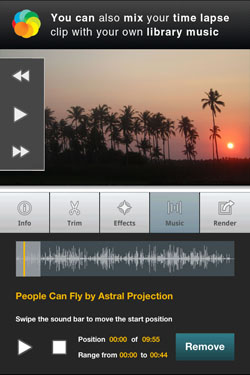 ★★★★★★★★★★★★★★★★★★★★★★★

POWERFUL AND UNIQUE FEATURES:

● Capture stunning shots using the camera Full Sensor
● Blazing fast render engine supporting up to 1080p ( Limited on the lite version )
● Well-designed User Interface for both aesthetics and usability
● Stunning different filters
● Ability to insert sound tracks on the Pro version
● Customizable frame rate
● Stop Motion Mode
● Render to MP4 and MOV
● Share directly to YouTube, Facebook and many others
● Adjustable focus, white balance and exposure.
● Built-in Time Lapse Social Gallery.
● Video Trimmer
● Frequent updates and fast support

OTHER FEATURES:

● Front facing camera
● On screen information during capture
● Easily adjustable full featured settings
● No restrictions for capture length or frames
● Tested and approved by more than 500.000 people with 4.5+ rating

★★★★★★★★★★★★★★★★★★★★★★★

MORE DETAILS

You can watch a review/tutorial video on YouTube following this link:
http://www.youtube.com/watch?v=8jhIyDYcumM

And for more information you can also access our website which contain also a built-in time lapse gallery with clips that users have uploaded:
http://www.lapseit.com

Thank you very much and I hope to hear some feedback !