Oops.
Sondland decided to tell the truth about Trump's quid pro pro, "everybody was in the loop", and he's given testimony that in a meeting with Pence, Pence knew about it and nodded assent.
Trump's in deep, deep poo. So is Pence. Trump's lyrics: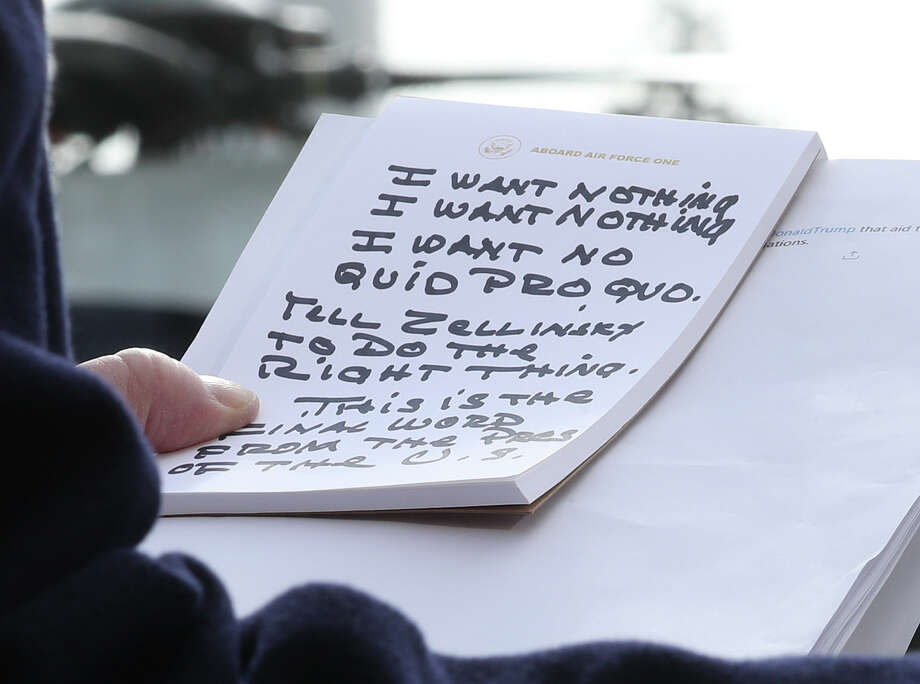 Read using his recent tactic of giving a statement while his helicopter is close by with engines running, to create the impression that he's very busy with something else - while giving him the excuse to yell - "not in anger".
["Zellinsky" = Zelensky, the POTUS can be forgiven for being an idiot, but not for being an evil lying fascist bastard)