Model CVMV-K49 Digital Microscope
As seen on TradeMe.
I got mine from
http://www.chinavasion.com/product_info.php/pName/usb-digital-microscope-with-300x-magnification-handheld/

No chinglish on the box or a manual to laught at.
I was looking forward to that too.

Feels plasticky, well what did you expect for $60

There is a button on the end for taking snaps but it will most likely make your shots blurry.

The question is does it do the Job?
Yes.

The main reason I got this was to see the dust mites in the carpet :)
Haven't seen any yet, do I need more magnification?

I wonder if I can out a more powerful lens on it.

But do you really need a reason to buy this gadget?
Hell no.

The pictures say it all :)
The normal camera's macro mode is laughable compared to this thing.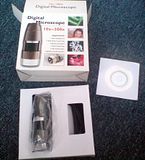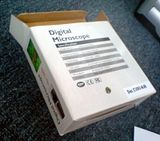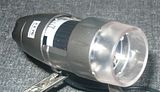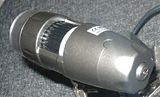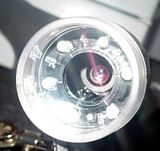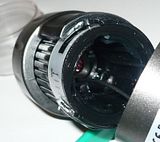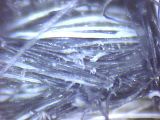 --------
Manufacturer Specifications
Product Description: Digital USB Microscope - for viewing and recording via computer
Imaging Sensor: 300K pixel color sensor
Resolution: True VGA (640 x 480 pixels)
Magnification: 10X to 300X
Focus Range: Manual Focus from 10mm to 90mm
Still Image:
- Format: JPEG
- Resolution: 640x480 (capable of 1280x1024, 640x480, 320x240, 160x120 - depending on the capture software being used)
Video:
- Format: AVI
- Resolution: 640x480 (capable of 640x480, 320x240, 160x120 - depending on the capture software being used)
- FPS: 30 frames per second
Light Source: 6 white LED's
White Balance: Auto
EV compensation: Auto
PC Interface: USB 2.0
Shutter: 1 sec to 1/1000 sec
Lens: 4G
Snapshot Button: On top, for thumb click
Power Source: USB port of computer
USB Cable Length: 55 Inches
Dimensions: 100mm x 35mm (height x diameter)
Compatible Systems: Windows 2000, XP, Vista (32 bit version only)
Manufacturers Ref: AGNCJ77QSQWD