The Fingbox does work by ARP spoofing as lsxw20 suggests. Which works, but perhaps not entirely without downsides. See the always excellent Crosstalk solutions review here:
If you are after a new router, I can highly recommend a Cambium option with Router Limits built in. I have the R201 but @michaelmurfy has reviewed the R195 as well and you won't find better bang for 99 bucks +GST:
https://www.geekzone.co.nz/content.asp?contentid=22194
https://www.gowifi.co.nz/routers/pl-r195wana-rw.html
Router Limits is however a subscription service. I'm on the USD 9 per month plan (about NZD 15), but one day will get around to signing up for a year subscription.
I feel happier paying for a subscription, since IMHO it is a far better way to ensure that the service/product is actively maintained rather than just stopping one day. Also stops this: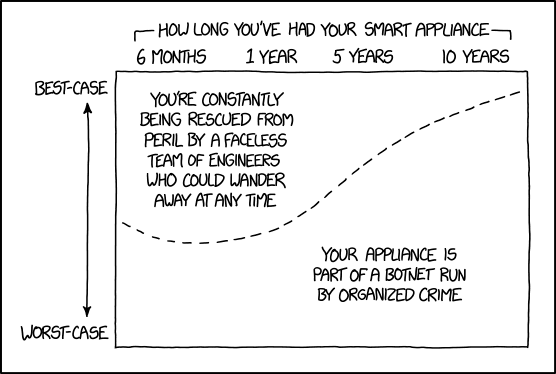 Router Limits has a basic interface, but does exactly what you describe: a list of devices, with a play/pause button to start and stop. In addition, you can set up device groups (all kids devices off), set schedules (wifi on at 15.00, off at 18.00 sort of thing), and impose controls on type of access (e.g. adults = everything, kids = no pr0n at all times, no youtube during homework, enforce safe search etc.).
I used to have a very complicated VLAN and custom DNS set up. This is *waaay* easier and now Mrs MDF can control it too.