Recently I bought a Lifeproof case on TradeMe to replace mine which was getting a bit scratched up from use. Didn't think much of it, transaction was really good but when the case came I immediately saw there was something not right about it. Ill fitting, white sealant along edge of clear screen were the first things. When I started investigating I realised what I had was a fake. It appears most on TradeMe are fakes.

A phone call to Lifeproof confirmed it. The nice lady was really helpful, its a big problem for them. She asked for the serial numbers from inside the front & back halves of the case. Straight away even before I could finish reading them off to me she knew it was fake.

The serial numbers that indicate its a fake are;

Front R2A 201 208 25
Back PB 201 208 888

To help identify fake cases I've taken a few pictures of my original case & box it came in along side the fake one.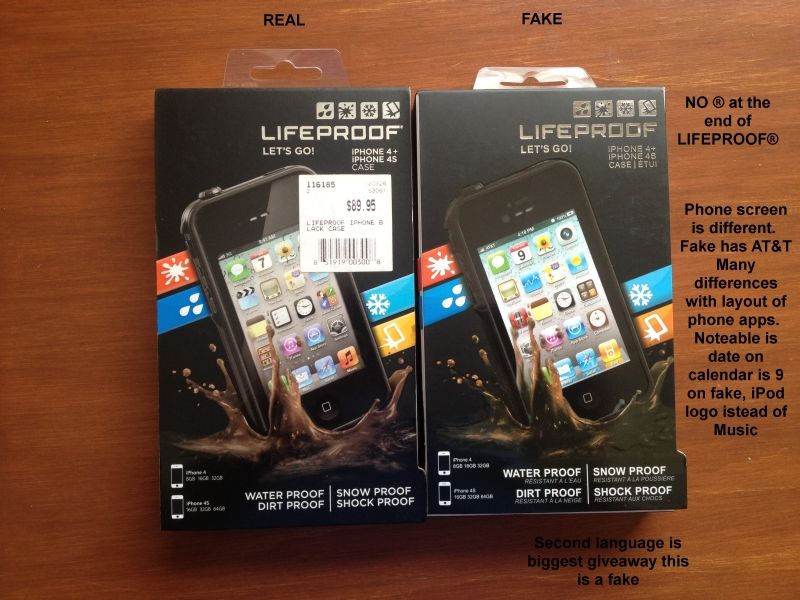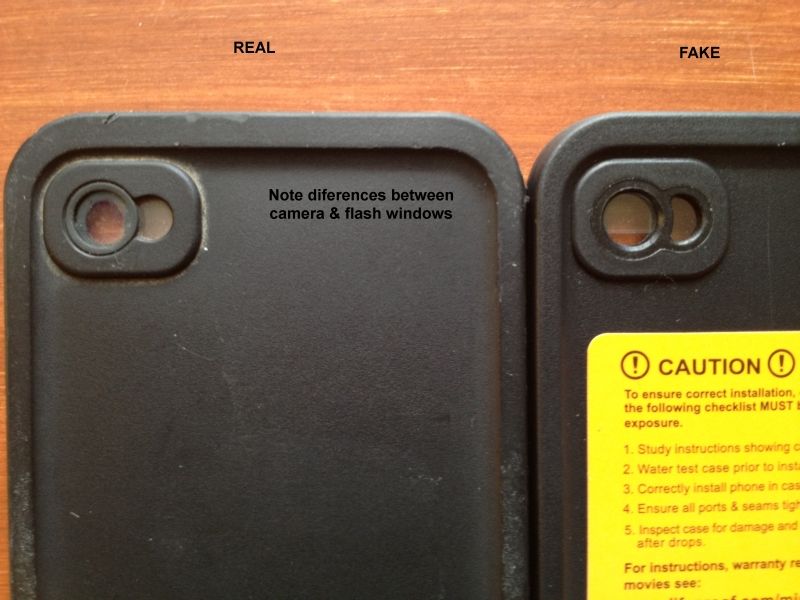 These are only a few of the major differences between real & fake cases. If there is interest I may post more.