Gah, lost a long post so will get stright into it.

Paired with a 1Tb Maxtor One Touch Plus.
http://www.pricespy.co.nz/pno_6372.html

Reformatted to FAT32 with hp utility.
http://files.extremeoverclocking.com/file.php?f=197

Compared to the ET.
Same batteries supplied.
***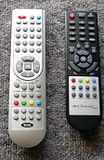 Warning 2mb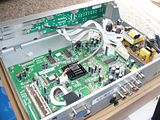 ***

Menus are pretty.
Some Chinglish though.
When in menus, sound is muted.

There appears to be stuttering in some programs.
When it happends it is about every 5 secs.
Very annoying.
Even worse on the recording.
Only on TV1 & 2 at moment, both SD and HD programs
Changing the system tv output to NTSC seems to have fixed it.
Will see how this goes.

PVR is basic time recording, not linked to EPG.
Can watch another channel on the same mux while recording.
Play while recording.
Time shifting.
Can not get into play list without stopping playback.
Once end of a recording is reached you return to recorded list.
If you catch up to a program while it is recording, it stalls.
You have to stop playback to return to normal operation.

Exiting the PVR may result in a blank black screen.
Changing the channel will bring it back to life.
No editing features, remove ads etc.
Does not go into standby after time recording. Front display shows standby mode but it is still outputting a signal.
Received signal strength on all channel, 70% S, 100% Q

A full power cycle needs to be done to allow it to recognise the usb HDD.

Each recording is in it's own directory.
Ifo, Idx, Trp files.
After a few hours of googling, it appears you have to convert it before playing.


Yet to test
-network port
-long term stability

Impression so far
Superior to the ET
+PVR Works
+GUI is nice to look at and functional

-Wording not polished, not a major in my books but certinly would not pass as a branded product.
-Stuttering issue
-Some firmware issues, standby

Would I recommend it?
Not until I can figure out this stuttering issue.