Hi

I've had a vehicle tracker on Vodafone prepay for 5yrs.

The unit uses 99% data with the occasional text.

The average spend a month over the 5yrs is $2.60 month. The unit costs about $0.465 per 100km. So is cheap

In the past month my usage has gone to $1-$2 a day so excess of $30 month!

Vodafone must have changed their casual data rates.

Viewing my data usage it doesn't make a lot of sense.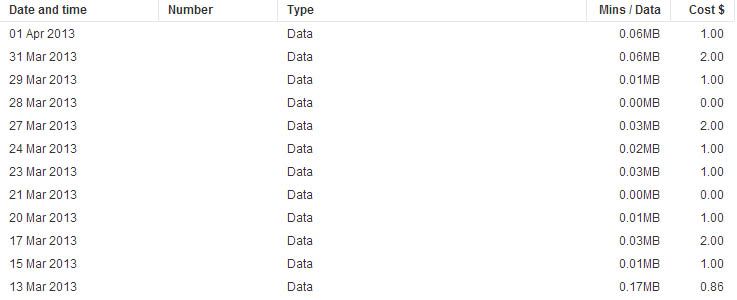 $2 for 0.03mb but $0.86 for 0.17mb. How does that work??


The plan the sim is on at the moment is Motormouth. This is obviously an old plan but I've had no need to change it. All the current plans suit smartphone usage and nothing I can find suits such a small amount of data.

I don't know if I can swap to another provider due to APN setups.

Any suggestions?