In the past I've used cheese slicers that look like this:
I've owned a couple that have lasted for 3 or 4 years and that ended up with the plastic bit snapping.
After the last one snapped I bought a new one from Pak n Save, a Pams branded one:
This lasted a couple of weeks and then the screw became loose which made the wire loosen. It didn't matter how tight I made the screw, after just one use it would loosen again. I took it back and they replaced it but the replacement only lasted about a month and then had the exact same problem. The replacement for the replacement has lasted about a month and then the exact same problem.
I've seen these cheese slicers under several different names but they all look exactly the same so I'm pretty sure that they're all manufactured by the same company and then have different branding slapped on them. The Pak n Save Pams branded ones cost $3.15. Countdown sell a "Food Guru" branded one for $5.00:
And they also sell a "Sun" branded one for $7.00: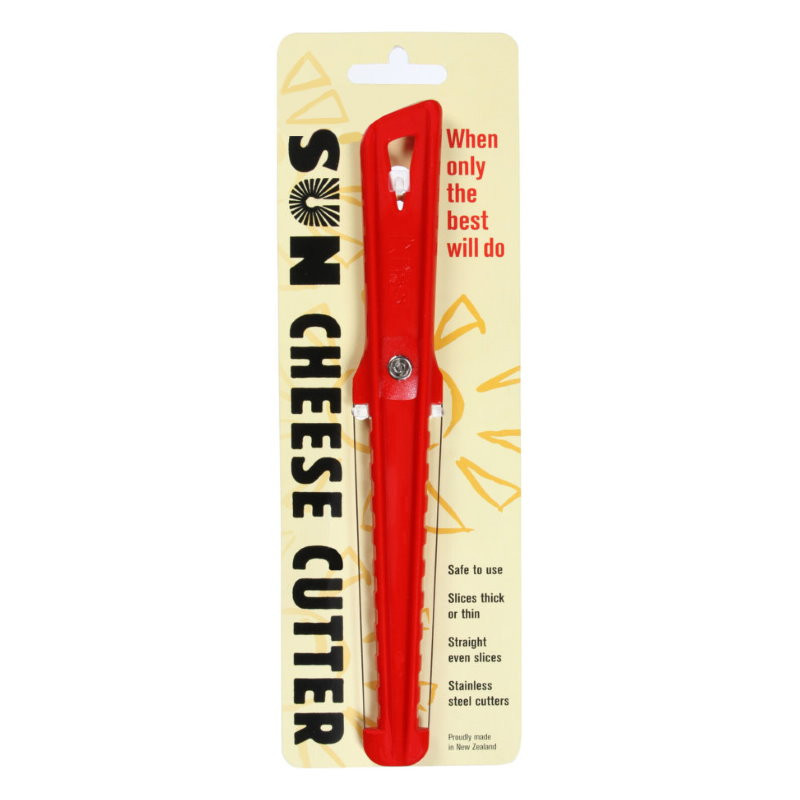 Spotlight sell the same "Sun" branded one for $10.00, and call it "Seymours Sun Cheese Slicer" and say it's made in NZ.
As you can see they all look identical, even down to the shape of the hole in the handle, so I'm guessing that the quality of them should also be the same. I also found the same "Sun" slicer here for $5.95 and it says it's made in NZ. So quite a price range, $3.15 - $10.00, for what appears to be the exact same thing.
I'm now wondering if I should persevere with this cheese slicer or try something different. In the past I bought one that is of this style: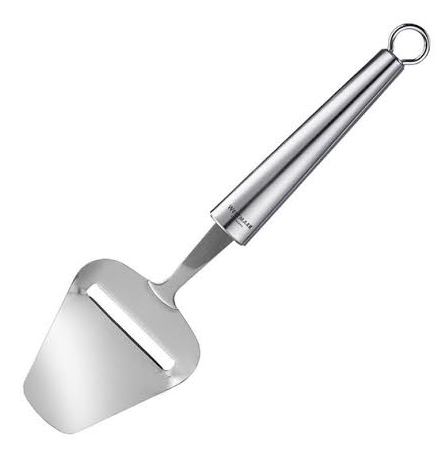 But the problem I have with this style is that the hole in the slicer isn't large enough to accommodate the width of the typical block of cheese that you get in the supermarket. I've looked at several different brands of this style and they all have the same problem (I'm guessing they're designed for small blocks of cheese rather than the 1kg ones).
Can anyone suggest a reliable cheese slicer? I prefer using a slicer over a simple knife as it makes the slices more uniform and because you can't do thin slices with a knife the cheese lasts longer.