Not sure if this is the right place to post, just looking for some opinion.

Today I turned on my Xbox 360 console and was automatically connected to this network...
(tried signing into Xbox Live and since that didn't work I went to look at the wireless networks)

This is what I saw: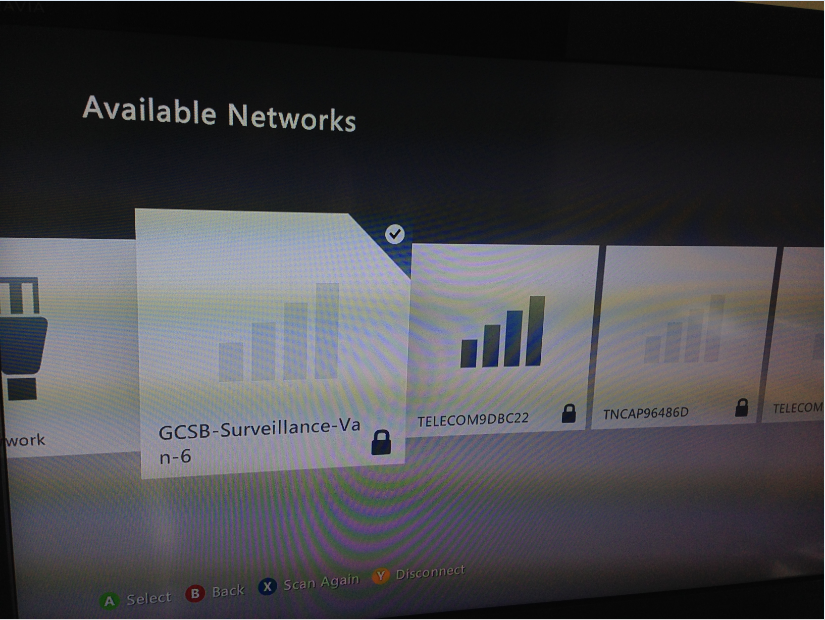 The network to the right with 4 bars is my network, the network I would usually automatically connect to.
I have never seen this "GCSB-Surveillance-Van-6" network before or connected to any of my neighbour's networks.

My question is, how did I automatically connect to this network?

Is this really the GCSB spying on people..?