Sharing some Geekzone/Vodafone love.

I've had an unusual install situation that I've been discussing with Vodafone. Contacting the call centre and the generic contact-us-by-email-address showed that the responders clearly didn't get my particular situation (and I will say that the Vodafone call centre is improving, but phoning them is never going to be something that I look forward to doing).

But...

After one quick email to @VodafoneDylan, I was on the phone within a few hours to the very helpful and knowledgable Shay, who diagnosed the issue/bottleneck straight away. It was a problem at the Vodafone end, but apologies were made along with promises to sort it out. Mistakes do happen, but being able to sort things out quickly and easily go a *looong* way with me.

It's like "shibboleet".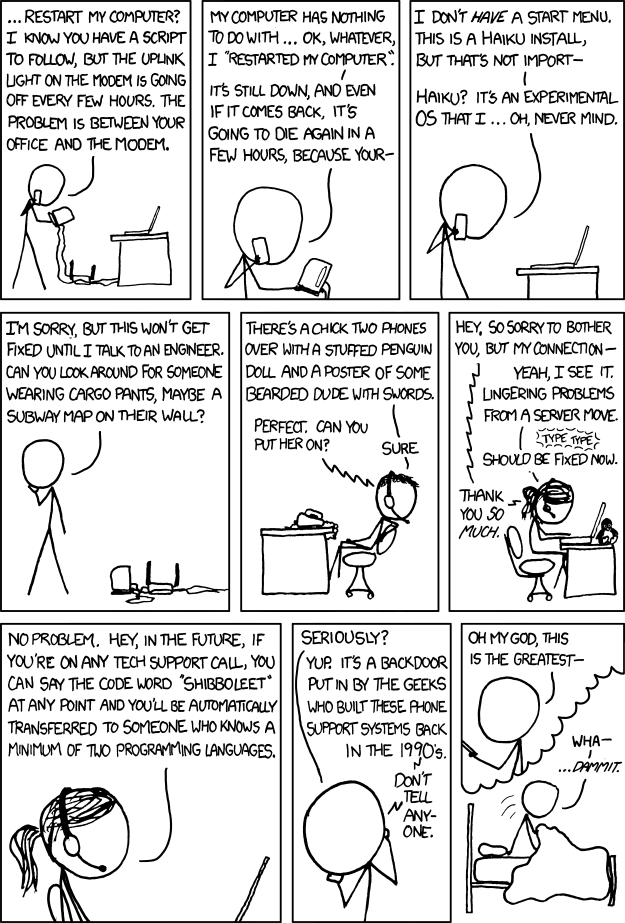 As an aside, I see a geeky UK ISP is actually "XKCD/806 compliant".

I've said it before, but I really appreciate the work the Vodafone guys do in these forums. I won't be at the GZ Auckland IRL (wrong town), but if you guys are going I will gladly buy you a beer.