This is by far the cheapest way to get a gps module for use in your electronics projects.
And you get a spare USB<>Serial converter(PL2303), 3.3v voltage regulator as well.

Prolific drivers from here
http://www.prolific.com.tw/eng/downloads.asp?id=31

Purchased from here
http://www.chinavasion.com/product_info.php/pName/gps-receiver-usb-adapter-for-computers-netbook-laptop-umpc/
Manufacturer Ref: ZMZP1KZL0U
Model CVGI-B07 GPS Receiver USB Adapter

Also spotted on TradeMe for about $50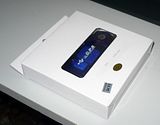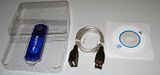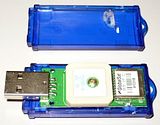 Your standard no frills white box, just the way I like it.
No wasting money on gold foil eye popping graphics.





Once you cut off what you don't need for a bare module it is quite compact.
35x20x8mm

In this instance I also removed the voltage regulator as it is provided elsewhere in my device.

For nz$32 you get a SiRF Star III chipset GPS module.

Much better than
http://www.sparkfun.com/commerce/product_info.php?products_id=465
for us$60 (nz$85 at 0.7)

Sure the smaller antenna will affect reception a little, still plenty good for what I use.


Tracking performance is on par with other devices based on this chipset so I won't bore you with any plots.

For $32 you can't loose :)