Hi Geekzone, before I fire off a grumpy email, I though I would ask your collective wisdom if I'm barking up the wrong tree.

We live in a 1 year old 3 house subdivision with a shared driveway. We are the front house. I ordered our UFB the minute it became available in our street, and it was installed by chorus a couple of weeks later with no issues. That was about 3 months ago. To do the installation they had to dig up a bit of our front garden. As I understand it, there are ducts running from this spot to all 3 houses, so all they had to do is pull a new fiber down the duct for the installation. They had to do a bit of digging to get to the duct, but it was all returned to more or less the original condition. Sure I had to do a bit of tidying, but nothing major.

When our neighbours in house B heard that we now had UFB, they immediately ordered it as well (we had all been living with 3Mb ADSL since we moved in). It took them 3 months, but it was finally installed this week by Clearvision Communications. I've never heard of them before, but I assume they are legit. Once again, they had to dig up our front garden. (They did the installation for house C at the same time, thankfully.)

We did not give, nor were asked for consent to dig up our property. Had we been asked for consent we would have freely given it, on the condition that the garden be restored to its original condition. I know the pain of a slow ADSL conection and would not want to delay my neigbours moving to UFB.
The garden has been left in a complete mess. The fiber cables are exposed, and there is dirt and bark strewn all over. They couldn't be bothered filling the hole they had dug, so just plonked one of the decorative rocks in it.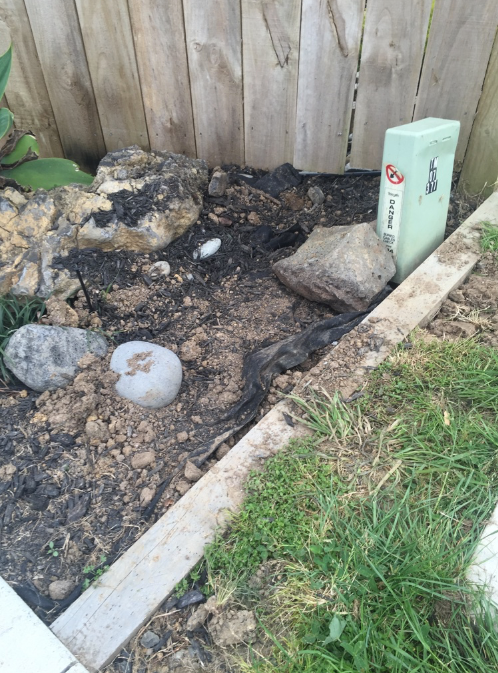 So....if you are still reading after that long rant, I am wondering who I should complain to, and if I am even being reasonable complaining?

Would love to hear your thoughts.