Myself and a few friends just got an email from Spotify letting us know that they will put the price up from $12.99 to $14.99 because of New Zealand beginning to charge overseas companies GST.
I personally think it's an interesting move from Spotify when music streaming services are so competitive at the moment.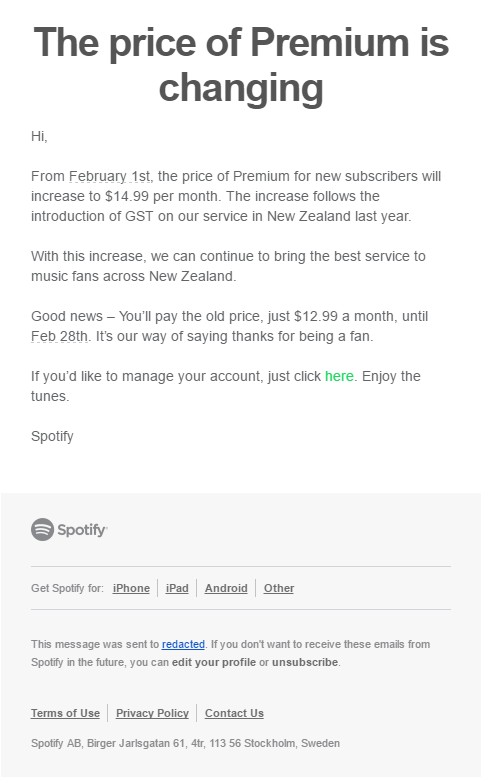 I'll update when an official news report has reported it.