http://arstechnica.com/information-technology/2013/05/fios-customer-discovers-the-limits-of-unlimited-data-77-tb-in-month/

Did I see someone say the internet in the USA was not really that good compared to the rest of the world?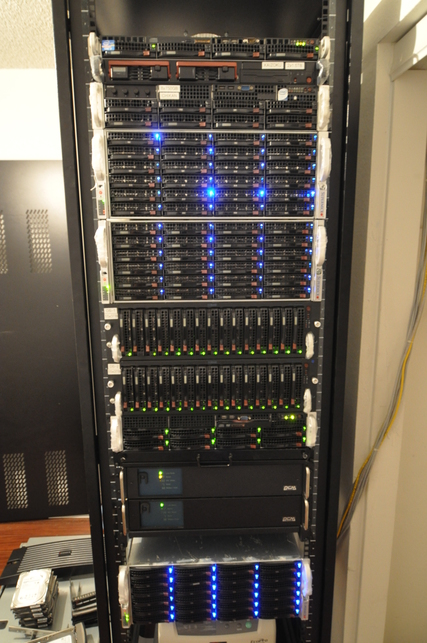 - A 1u server acting as router and VPN server with 4 1.5TB disks.
- A 1u testing server with two 1.5TB disks.
- A 2u server—formerly a "colo box"—with eight 750GB disks
- A 4u Solaris/ZFS backup machine with 24 1TB disks
- Another 4u server—houkouonchi's main server with 24 2TB disks and two 3u storage expansion units, each with 15 3TB disks.
- A 2u "Windows/miscellaneous" server with eight 1TB disks
- Two 2u uninterruptible power supplies
- Another 4u Solaris/ZFS server for backups with 24 1TB disks

In another unrelated off topic request. Could we get some list BBCode?