Ok i bought a BlueTooth adapter for my Desktop. its a D-Link DBT-120 C1.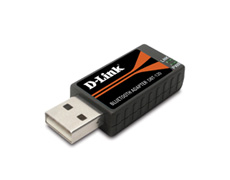 I plugged it in and then Windows installed the drivers for it while i was putting in the disc that came with the adapter. I started the installation for it and it started installing Toshiba Bluetooth Stacc for Windows. it started installing then this popped up





i clicced I accept and then it Ok. About a minute later this thing pops up.




i clicc OK again and then about another minute it later it pops up again. it never gets passed 5 Bloccs so eventually i cancle cause its not getting anywhere then this pops up and says its complete. Why is it complete if i had canceled the installation?




so i go to start and open go into the BlueTooth folder and i clicc Bluetooth Information Exchanger (witch is what i need) and the installation screen comes bacc up i hit do not accept (doesnt work remember) and this comes up BUT it wont connect




its plugged in and the lights on it or on but it keeps saying that. So i looked it up on google to see if anyone had simular problems and i didnt find anything. So i looked up the drivers thinking the disc just might have been messed up. I found some downloads and download them and all it was was a Zip version of the disc that didnt work either so now i know the disc is fine.

so now im here. with no more ideas and i really need to get this to work some one please help me.