Hi I bought some tools to wire a Cat6 cable between my Fibre ONT to a wall outlet.

I'm confused because every site tells you a different colour order.
But the important thing is to match the order of both ends ...

But the wall jack has weird numbering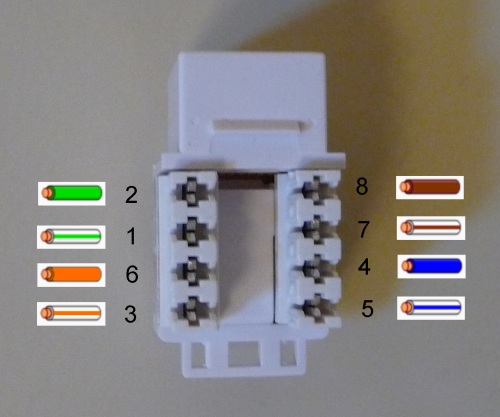 Let's say I ignore the numbers, and put the wires in this order at the wall outlet, what is the order at the RJ45 end?
PS what home tool can i use to punch into this jack?