Hi all,
We are trying to hook up a Tivo and are coming to a fork in the road. I have several cables and am unsure which to try (as they're of course located in a different room to where the TiVo will be so we need to buy an extension coaxial. So here's where the confusion is:
Which of these is a UHF antenna cable?

I have one cable (pictured below) that has a very tiny hole,( and it fits into the end of the cable supplied by TiVo)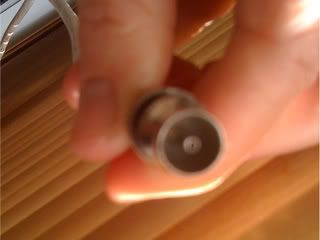 But then, I have three, similar looking coaxial/ satellite cables--




My question is:
Do UHFs have a specific look (the male part that is...) I've googled images and still am unsure.
How can I determine which cable is for what? Do testers exist? (I'm trying to avoid 150+ for an installer to come out)..


Here are the TiVo cables...


Can anyone provide any assistance? MUCH thanks for anyone that can!




EDIT: the UHF males I have seen online look like this.



My cable (first picture) is similar but it has a very tiny hole in the middle of the male part.. could that too be a UHF male?